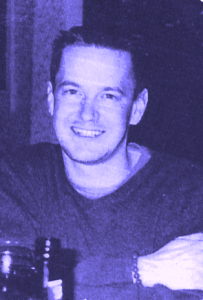 Money is little comfort when you hate your job. As a salesman for Verizon Wireless, the only part Robert J. Fangman liked about his job was the travel, said his mother, Ruth. So he kept the travel, threw out the selling, and took a 50 percent pay cut to become a flight attendant with United Airlines last November.
He had found his calling, enamored with the people and the lifestyle. Thirty-three and single, Mr. Fangman traveled extensively, walking on and off planes as if they were buses. One week it would be to Texas to visit his brother, another it would be to Delaware to visit his mother. He carried flashcards so he could study the information about the various planes.
Mr. Fangman loved foreign cities, dancing and fine wine, Mrs. Fangman said. It bothered him that unfinished wine in first class had to be poured down the sink, so he would ask others attendants to do it for him.
On Sept. 11, he was assigned to Flight 175. His ambition was to be assigned to international flights and he chose to be based out of Boston because he could move up more quickly there.
He even liked the polyester uniforms, Mrs. Fangman said. When he looked at himself in the mirror, he would quip, "I always like a man in uniform."