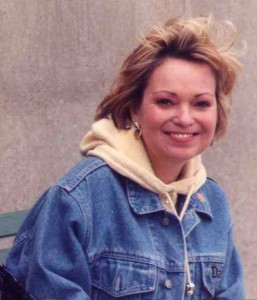 By the time United Airlines called, Gene and Flo Yancey of Colorado Springs already knew in their hearts that their only daughter was dead.
Kathryn LaBorie, 42, a flight attendant based out of Boston, worked only two routes: to Los Angeles and to San Francisco.
LaBorie's parents had the television on when it happened.
"I tried to call on her cellphone. It was just silence," her father, Gene Yancey, said Monday. "United called us fairly soon that day, 9:55 a.m. our time, but we knew."
Those who knew LaBorie, a 1975 graduate of Mitchell High School in Colorado Springs, used nearly identical words to describe her.
"She was a vivacious young lady," said Adams County Commissioner Ted Strickland, who met her in 1986 when she worked on his gubernatorial campaign.
"She was just charming and vivacious and a lot of fun," said JoAnn Groff, president of the Colorado Retail Council.
Survivors include her husband of two years, Eric, her parents and two brothers, Mark and Kevin.
"The theme is a celebration of Kathy's life," Yancey said. "We're going to make it as uplifting as possible."
Yancey, a retired Air Force officer, was stationed in Albuquerque when his daughter was born on March 14, 1957, a day after his wife celebrated her 22nd birthday.
"We always celebrated their birthdays together," Yancey said.
LaBorie was raised in Colorado Springs. After high school she attended the University of Colorado at Colorado Springs. She later won a scholarship to the University of Denver.
LaBorie first joined Strickland's campaign as a volunteer, but later became a paid staffer, he said. It was during that time that she met Bill Schultz, the then-director of the retail council. The couple married and later divorced.
"A lot of people in Denver knew her through Bill," Groff said. "I just can't describe how much fun she was."
Strickland said that while flying to campaign stops, Laborie became friendly with the staff at Front Range Airport and went to work there.
LaBorie had worked for United Airlines for nearly seven years.
"She loved to fly," her father said. "There are no words to describe how we feel."