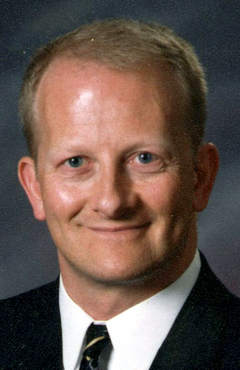 Jeffrey Dwayne Collman, a flight attendant for American Airlines, had his normal flight pattern down pat: he worked the Boston-to- San Francisco route, an itinerary that linked two of his favorite cities and made for a reasonable commute home to Navato, Calif.
His presence on Flight 11 on Sept. 11 was a fluke: he had a birthday coming up on Sept. 28 and signed on for the extra trip so that he could take time off to turn 42 with a little party at home. An inspired dessert chef, he was likely planning to get creative and bake his own birthday cake.
And he didn't mind flying the extra shift: traveling was his idea of bliss. Becoming a flight attendant three and a half years ago had been the culmination of a stubborn campaign. After United turned him down, he applied to American; he was ecstatic when he was accepted on his second try.
His on-the-ground passion was tennis. The week before his death, he attended the United States Open in Queens.
"He had friends all over the world; he was a people person," said his stepmother, Kay Collman from Yorkville, Ill., his hometown. "He'd know the life histories of his passengers after just one flight."